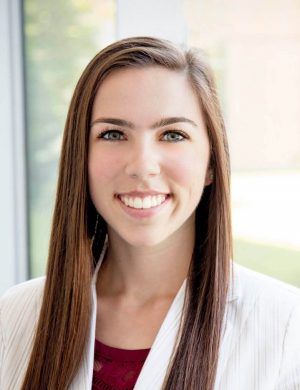 Cassandra Champagne
University of Michigan, Ann Arbor, Ph.D.
2018 Fiessinger Scholar
Autonomous Robotics Technology to Enhance Landfill Sustainability and Resiliency
Project Description:
Champagne's research aims to improve the quality and efficiency of landfill monitoring using autonomous robotics technology.  For example, robots and drones equipped with optical cameras, infrared cameras, and gas sensors can be deployed at landfills to generate 3D models for slope stability and settlement analyses and spatially resolved methane concentration maps for emissions estimations and "hotspot" detection.  This data is important to landfill operations, and can also be used to validate, or improve, current models used extensively throughout the industry (such as EPA's LandGEM model for predicting landfill gas emissions).
Biography:
Champagne was born and raised in Rhode Island.  She received her bachelor's degree in Civil Engineering from the University of New Haven, in Connecticut, where she studied from 2013 – 2017.  While an undergraduate student, she researched the sustainability and resiliency of LEED certified green buildings, and deep vadose zone in-situ bioremediation of contaminated soils.  Currently, she studies Civil Engineering at the University of Michigan where she has just completed the first year of her doctoral studies within the Geotechnical Engineering research group. She plans to graduate by 2022.