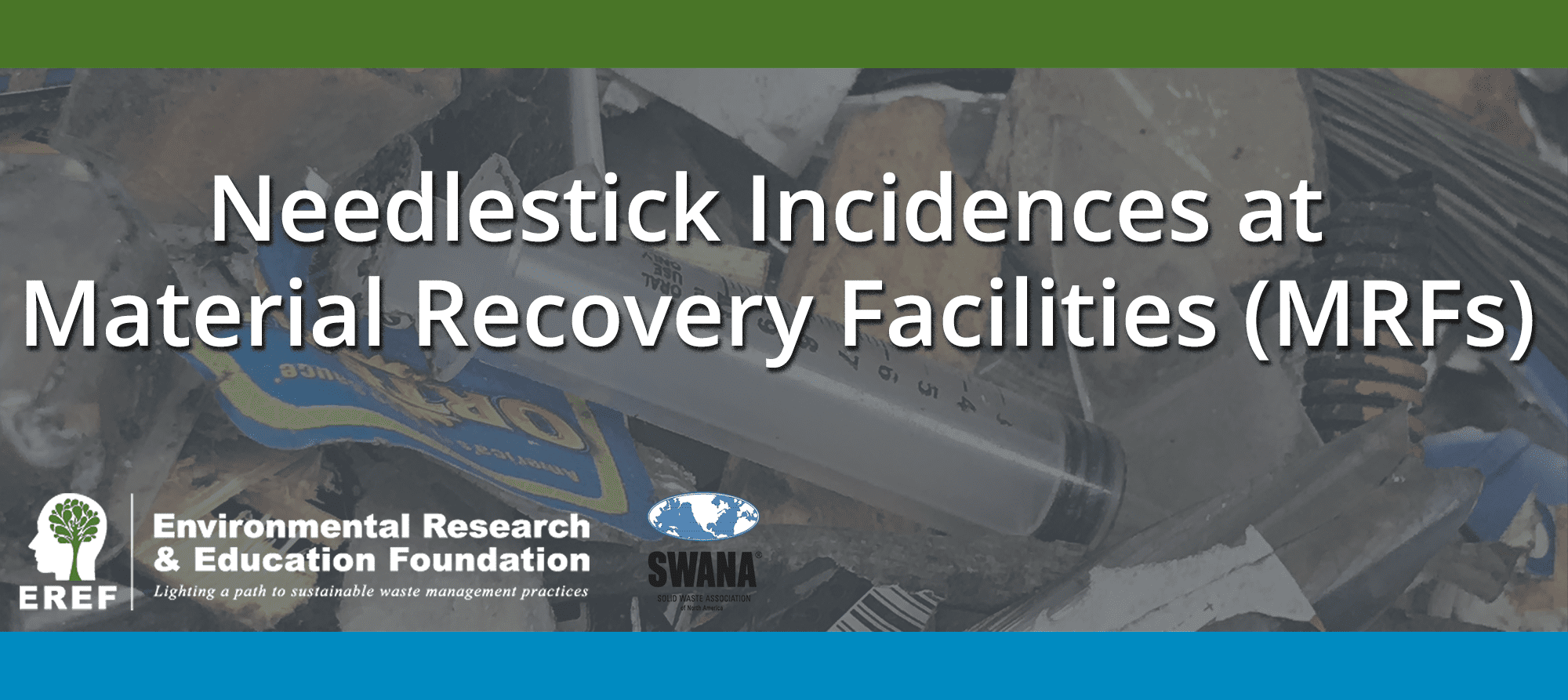 Needlestick injuries are a serious risk to waste industry workers, especially in MRFs where sorting recyclables on picking lines and similar activities can put employees in contact with sharps and, as a result, blood borne pathogens.  Historically, exposure to these materials and the rate of incidences associated with them at MRFs has not been well documented, though it has been suggested anecdotally in the industry that the rate has increased in recent years.
The Solid Waste Association of North America (SWANA) and the Environmental Research & Education Foundation (EREF) are conducting a joint research project to determine and address the issue of needlestick injuries at Material Recovery Facilities (MRFs) in the United States and Canada.
An understanding of exposure and injuries related to needles, syringes and related materials can:
Educate owners, operators, supervisors, employees and/or contract workers of risk.
Develop mitigation policies and best management practices based on actual industry data.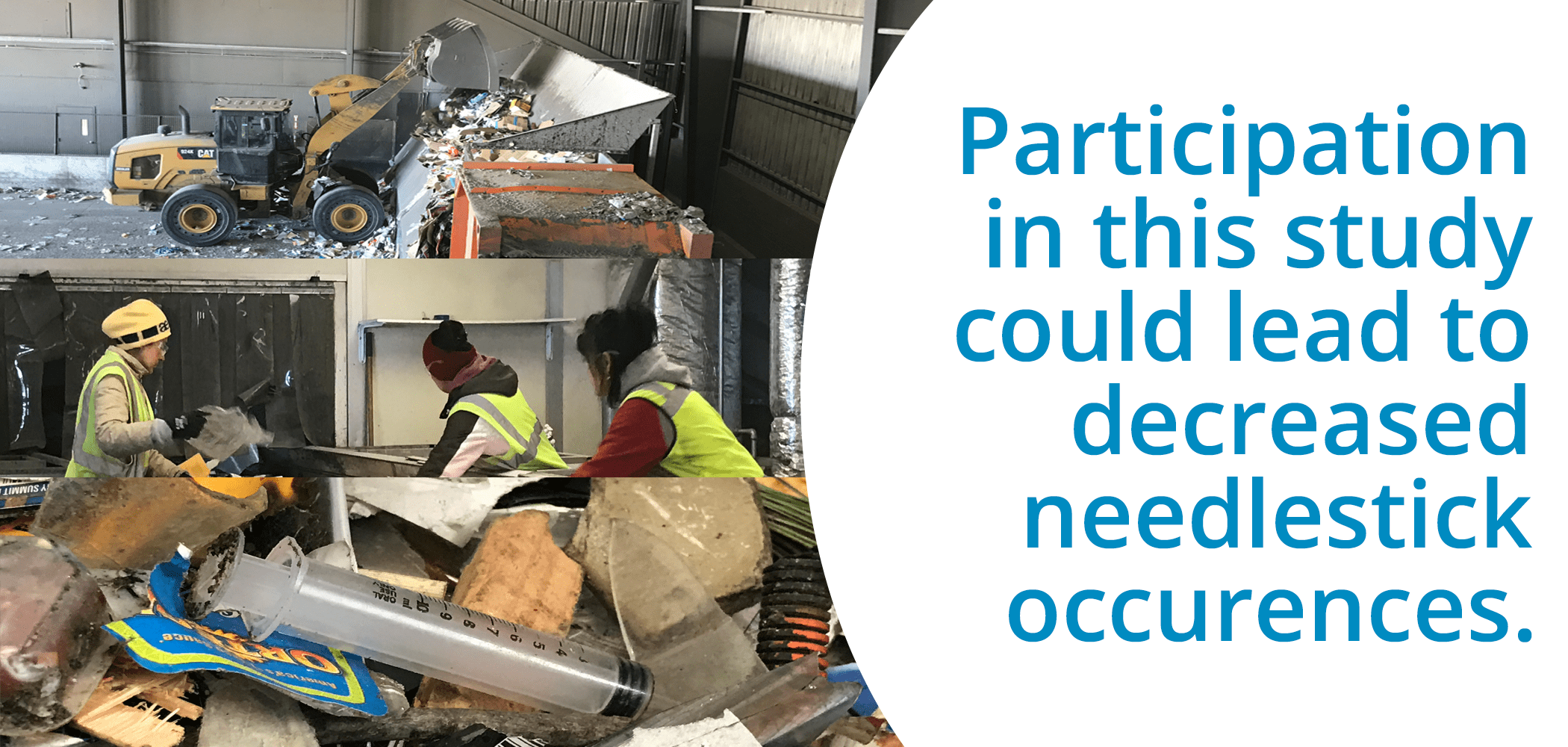 Given SWANA's focus on safety and EREF's expertise in research and data analysis, both organizations are collaborating on an effort to assess the risk of exposure and injuries related to needles and syringes at MRF's.  The objectives of this project are to:
Inventory observances of needles and syringes in MRF waste streams in the U.S. and Canada,
Document the extent of needle-related incidences, both those that resulted in no injuries and those that did,
Review current literature, policy, and/or relevant personal protective equipment (PPE) both within the waste industry, as well as industries impacted by the Needlestick Safety and Prevention Act, and
Assess current needlestick risk mitigation policies and programs used in other industries and their application to MRFs.
As part of this effort, EREF and SWANA are conducting and industry-wide survey of MRFs to better understand how important the issue is.  Data collected will be aggregated and analyzed by EREF, a non-lobbying research foundation with a long history of prudent management of sensitive information.  As a result, data specific to a single facility will not be shared directly, but instead will be aggregated with data from other MRFs to ensure anonymity and privacy.  It is expected that a joint EREF/SWANA report will be issued upon completion of the project.