Did you know that roughly 40% of food produced in America is thrown away?*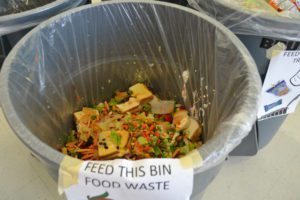 This represents a loss of nearly $165 billion worth of food annually!* In response to statistics like these, the U.S. Environmental Protection Agency and U.S. Department of Agriculture recently established a goal to divert 50% of food waste from landfills by 2030. The goal is to be met through waste management options as well as reduction in the generation of food wastes.
There is significant interest in understanding how much food served in school cafeterias is thrown away because very little information is available. Collectively, understanding these issues can lead to benefits such as:
Educating students/school staff regarding more sustainable waste management strategies,
Reducing unnecessary food waste,
Reducing food costs to schools, and
Developing ways to better manage institutional food waste.
The School Cafeteria Discards Assessment Project (SCrAP) was developed by the Environmental Research and Education Foundation (EREF) – in collaboration with the School Nutrition Foundation and Keep America Beautiful – to quantify both food waste and related wastes (eg. recyclables, to landfill) generated in cafeterias at K-12 schools nationally. The project aims to gather information regarding the quantity of waste generated in school cafeterias and obtain an understanding of how this waste is managed both at the school and after it is hauled away.
Would you be willing to help? We are looking for trendsetters who want to make the environment cleaner and greener while at the same time educating students.  Your participation will help guide policy and future initiatives to minimize waste generation and maximize sustainability for schools across the nation.  Specifically, we need elementary, middle, high schools and combined schools (eg. private, charter) to participate in the program.
How To Get Involved
It's as easy as 1-2-3!
Step 1 – Sign your school up as a participant in the program by using the link below. You will be asked to enter some basic information such as school address and contact information for a school representative. Click here to register your school
Step 2 – Select the desired level of participation. There are 3 levels of participation based on your food waste appetite (If you are an Arkansas school, please select SCrAP Arkansas on the sign-up page.):
Purple (Questionnaire Only). The lowest level of participation involves answering a questionnaire about the school's waste management practices. The questionnaire takes about an hour to complete assuming most information is readily available and can be done online or by completing a Word or Excel based version. Hard copies can also be mailed if desired.
Blue (Questionnaire & Weight Measurements). This level involves taking the questionnaire as well as weighing the cafeteria waste bins 3 to 5 times. Weighing the waste provides critical data needed to understand what types of waste are being created and how much of it there is. Typically the effort involved in weighing the cafeteria waste bins involves placing waste bins containing different types of wastes (eg. food waste, recyclables) on a scale, recording the weight, then disposing of the waste in the same way it is generally done at the school. Each weight measurement activity usually takes about 30 minutes and can be done either during or after the lunch period.
Gold (Questionnaire & A Few More Weight Measurements). This level is the same as the Blue level except that you agree to weighing cafeteria waste bins 6-10 times. Doing just a few extra measurements like this provide a LOT more useful information, such as understanding how much the waste stream changes during the school year and whether different menu items affect how much waste is created.
Step 3 – Complete the questionnaire (and schedule measurement activities if appropriate). Once the level of participation is selected, you will receive further instructions via e-mail on how to complete the questionnaire and, if you selected Blue or Gold levels, this additional information will include next steps for preparing for weight measurements to be conducted.
FAQ's
What is EREF?
The Environmental Research and Education Foundation is a non-lobbying, non-profit charitable research foundation whose mission is to fund and direct scientific research and educational initiatives for waste management practices to benefit the solid waste field and the communities it serves. For more about EREF and its mission, click here.
When will the project take place?
The project and measurements will take place during the school year. Questionnaires can be completed anytime and schools may complete the weight measurements over a time frame that is convenient, although EREF advocates doing the Blue level measurements over a 30-45 day time period and Gold level measurements over a 30-90 day time period for convenience and to minimize potential complications.
Who will do the work?
EREF will provide an easy-to-follow set of instructions on how to weigh the waste and will give advice to the designated school official to determine the best way to conduct the measurements. In an elementary school, the cafeteria staff, school PTA, parents, or older student volunteers could weigh and take pictures of each category. By contrast, at high schools it is possible that student environmental/science clubs and students needing extra credit or volunteer hours could weigh and take photos of each waste category.
Why is reducing food waste important?
Reducing food waste is an important step for fighting hunger, decreasing greenhouse gas emissions, sustainable use of natural resources, and reducing food waste cost. The issue of food waste is a global concern and the amount of annual food waste produced by the U.S. is one of the highest in the world.
If I want my school to do weight measurements, do I need to buy a scale?
A scale is needed in order to do the weight measurement activity. The recommended scale is a "Smart Weigh" shipping scale (see picture below for additional information). This scale costs approximately $30. If this cost is not affordable for the school and the cost cannot be covered by school affiliates (eg. PTA, student clubs, etc.) then it may be possible to receive a scholarship by EREF to cover the cost of the scale. However, scholarships are limited and may or may not be available at the time of request.
Who provides signs and other awareness materials?
EREF will provide an electronic copy (ie. PDF) of signage and other awareness materials. These EREF-provided materials can be used, or if participation in the project will be used for educational purposes, it is perfectly acceptable for students to develop signage for the school. Signage and other awareness materials are required for any weight measurements
How many schools will be participating?
Ideally the more participants the more robust and accurate the data will be. The target number is at least 500 schools participating nationally at the Purple level, with a minimum of 10 schools per state. Additionally, at least 400 schools participating in the Blue or Gold levels would provide the desired level of statistical confidence for the weight measurements.
Does this program enroll my school in a composting or recycling program?
While the program does not specifically enroll a school in a composting or recycling program, the snapshot report for your school provides: (a) a benchmark to compare your school against others in your state and nationally, and (b) information on local composting/recycling/re-use opportunities that may exist. Note that EREF is not affiliated with any commercial entities and any information provided would be for information purposes only and does not constitute an endorsement of any firms listed.
Who can I speak with if I have additional questions or need more information?
If you would like more information or details on SCrAP, please feel free to contact us by e-mail (SCRAP (at) erefdn.org) or call (919) 861-6876 ext. 107.
We invite you to do your part to make your school, and the environment, more sustainable by participating in SCrAP!
Thank You to Our Sponsors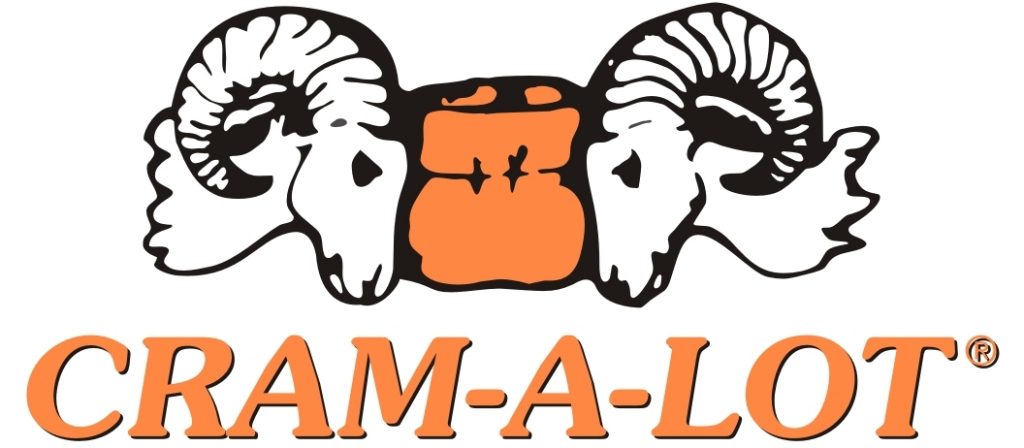 *According to the 2012 Natural Resources Defense Council (NRDC) report "Wasted: How America is Losing Up to 40 Percent of Its Food from Farm to Fork to Landfill"