EREF Hosts Record-Breaking Charitable Auction, Proceeds Directly Support Scholarships and Scientific Research
Raleigh, NC (May 26, 2022) – The Environmental Research & Education Foundation announced its 2022 Charitable Auction, held on May 11 at Waste Expo in Las Vegas, NV, is the most successful in Foundation history, with over $3.5 Million raised to support scholarships and scientific research toward sustainable waste management practices.
EREF has funded over $18.5 Million in research grants and scholarships since 1992. Currently, EREF is funding 32 research projects, the most in the Foundation's history. Forty percent of past and present EREF scholars are employed in the waste industry, with their research directly impacting the solid waste industry.
EREF received $29,550 in Fund-A-Need donations, including $5,000 from the winning team of NWRA FILA & Women's Council Deal Me In M&A Competition, hosted by Stifel, $10,000 from SCHAEFFER, $5,000 from Sierra Container Group, and other organizations who generously contributed. These funds go directly to scholarships and grants.
"EREF is a resource to help open educational pathways for students while advancing scientific research in the solid waste industry. The generosity displayed at our 2022 Charitable auction broke all records in the Foundation's history, it was truly monumental. EREF appreciates the support of our generous donors and supporters as they help us light the way toward smart, sustainable waste management practices," said Bryan Staley, Ph.D., P.E., President and CEO of EREF.
"EREF has given me the tools and network I need to pursue my research and work toward a more sustainable tomorrow. I am proud to be an EREF Scholar, and am grateful for the additional brain-power of peers and mentors which make a world of difference to my research," said Monica l. Rodriguez Morris, MS, EREF Scholar. "The Foundation has provided me with the opportunities to pursue my dream of bridging industry and academia, and ultimately leaving our environment a better place for our families."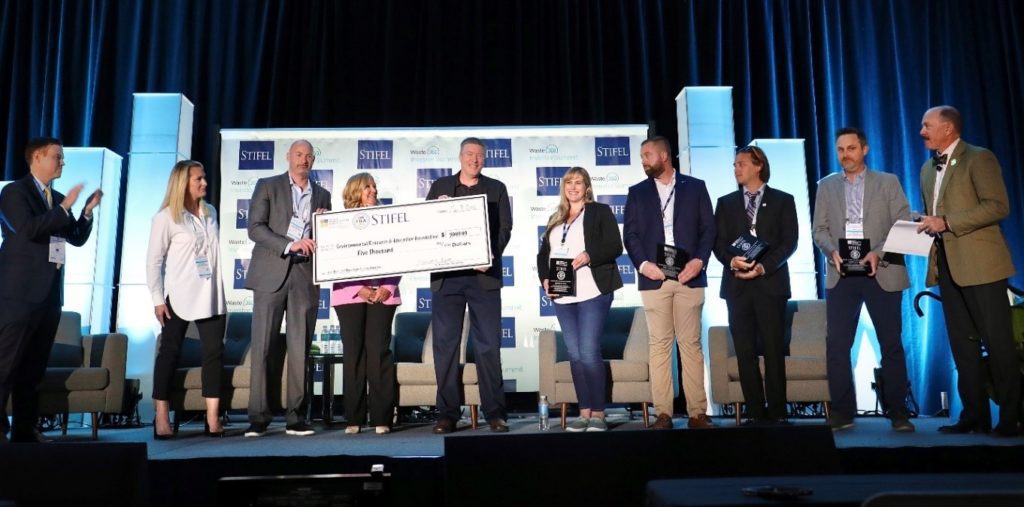 Dr. Bryan Staley receiving the NWRA FILA & Women's Council donation, hosted by Stifel, at WasteExpo 2022.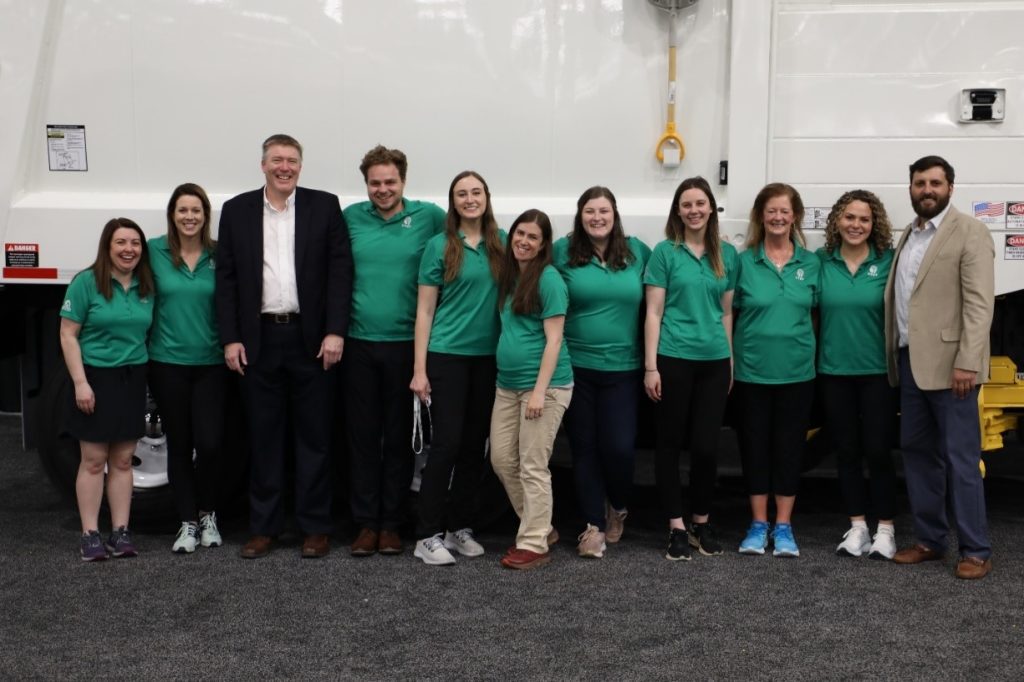 EREF staff at the 2022 EREF Annual Charitable Auction held at WasteExpo.
To view the full list of auction items and winners, click here.
EREF is a 501(c)3 class charity that advances scientific research and creates educational pathways that enable innovation in sustainable waste management practices. For more complete information on EREF funded research, its scholarship program and how to donate to this great cause, visit erefdn.org.
###
Media Contact:
Stephen Aber
Communications Manager
Email: saber@erefdn.org