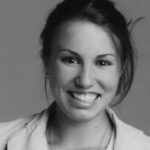 Caroline Larose
University of Michigan, MS
Robert P. Stearns/SCS Engineers Master's Scholar 2016
Material Flows: Strategies to reduce Ann Arbor's municipal solid waste and improve diversion
Project Description:
Ann Arbor has long been regarded as one of the most progressive and sustainable cities. However, the City has neglected to substantiate this reputation by prioritizing solid waste management. Cities comparable to Ann Arbor in size have seen flat or declining total solid waste despite population growth; meanwhile, Ann Arbor's total solid waste has increased steadily every year. The City's diversion rates and diversion goals have also trailed those of the most progressive cities and are far behind cities with a comprehensive organics pickup similar to that of Ann Arbor.
Cities that have been most successful at increasing diversion and decreasing total solid waste have continued to adopt new, aggressive goals; have grown their solid waste management staff; have allocated resources to education, programs, and service improvements; and have undertaken progressive legislation to make waste reduction and diversion easier for all.
The objectives of the proposed research are to:
Conduct a comprehensive waste benchmarking analysis and review of City stakeholders
Distill a set of best MSW management, education and awareness practices
Better understand the constraints, challenges, and interests of business in improving diversion
Evaluate potential strategies to improve diversion and reduce waste creation in Ann Arbor
Identify optimal goals and metrics for Ann Arbor to reclaim its status as a sustainably progressive city
This research will lead to the development of actionable recommendations that support the city's interests in becoming more sustainable by reducing its landfill waste.
Biography:
Caroline is a third-year dual MBA/MS student at the Erb Institute for Global Sustainable Enterprise at the University of Michigan. Caroline chose to go back to school to further her pursuit of making cities more sustainable. She identified waste as her primary research focus as a result of her coursework and student experience; she has since worked towards her vision of eliminating waste as a concept.
Caroline has worked to promote waste reduction and diversion on campus and throughout the Ann Arbor community by advising the implementation of campus-wide composting and uniform bin signage, as well as by organizing events such as the first Ross School of Business Waste Audit & Education Day and annual clothing swaps. Caroline is a member of the University-wide 6-student Student Sustainability Initiative board and has served as the VP of Sustainability for the Ross Net Impact chapter for 2-years. As a result of her leadership on campus, Caroline was selected to join the Ann Arbor Resource Management Team, advising the City of Ann Arbor on how to reduce its solid waste and improve diversion.
Prior to joining Erb, Caroline worked in many fields, from environmental non-profits to pastry. In her free time, she loves exploring new backpacking trails, golfing, and experimenting in the kitchen.
Publications:
DCA Presentation