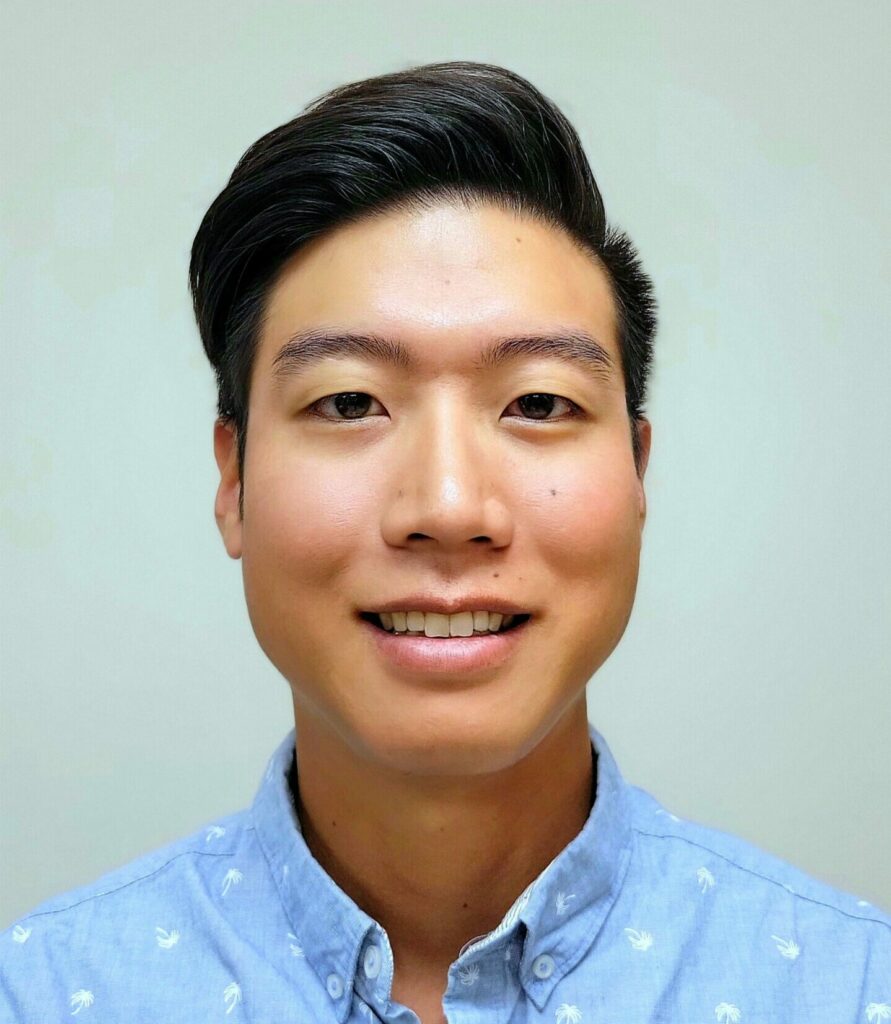 Chanho Park
Western Michigan University
EREF Scholar 2022 
Landfill Leachate Assessment using Airborne VLF-EM Method 
Project Description:
Leachate is a wastewater that is generated from infiltration of rainwater and break down of solid waste. It is a major focus in the regulation of landfills. Systems are put in place to collect and remove leachate for treatment and disposal. Poor maintenance of a leachate collection system can lead to failures of the pipes through cracks, collapse or sediment infill. Liners can also degrade over the active life span of the landfill resulting in leakage of the leachate. Therefore, proper monitoring of leachate buildup and management of all active and inactive landfills are crucial.  
While the exact chemical composition of leachates varies, they typically contain groups of dissolved organic matter, inorganic cations, heavy metals and halogenated organics. Presence of cations such as sulfate, chloride, iron, aluminum, zinc and ammonia along with heavy metals have a characteristic of increasing the conductivity of leachates. Therefore, decrease in resistivity caused by the increase in dissolved ions and metals can be used to monitor leachate accumulation and mobilization. Geophysics compared to other fields utilize non–invasive methods in collection and interpretation of data. Of the many different electromagnetic methods currently used in conductivity measurements, the Very Low Frequency Electromagnetic (VLF-EM) method is one of the most frequently used techniques to assess subsurface structures. This method uses an electromagnetic wave ranging from 15 ~ 50 kHz in frequency as a source that penetrates the subsurface. Due to the nature of EM waves, conductive materials such as metals or ions dissolved in liquid react to the primary EM field inducing a secondary EM field which can be detected at the surface by a receiver. The ratio of the primary field compared to the secondary field measures the conductivity contrasts of the anomalous body. Under normal circumstances, a hand held VLF instrument limited the extent that a person could carry out such a survey due to obstruction in profiles of interest and time. This current research expands on previous handheld VLF methods by incorporating an Unmanned Aircraft System with an airborne VLF instrument. With the advancement of drone technology, airborne VLF method allows access to surveying landfills that were previously restricted.  
Biography:
Chanho attended Calvin College between 2011 and 2018, where he earned his BS in geology. In-between his undergraduate studies, he served in the Republic of Korea Army and was stationed in South Sudan under United Nations Peacekeeping Operations. There he grew interests in subsurface contaminants and solid waste management. Currently, he is pursuing his PhD in the Department of Geoscience at Western Michigan University (2020 – present) with research utilizing geophysical methods for environmental contaminations. He has conducted field work using Ground Penetrating Radar for cemetery lot assessment in Jackson Township, Michigan. Additionally, he has visited several EPA Superfund sites such as Velsicol Chemical, Wolverine Worldwide and Allied Paper Inc. to understand current methods in monitoring and remediating contaminants.