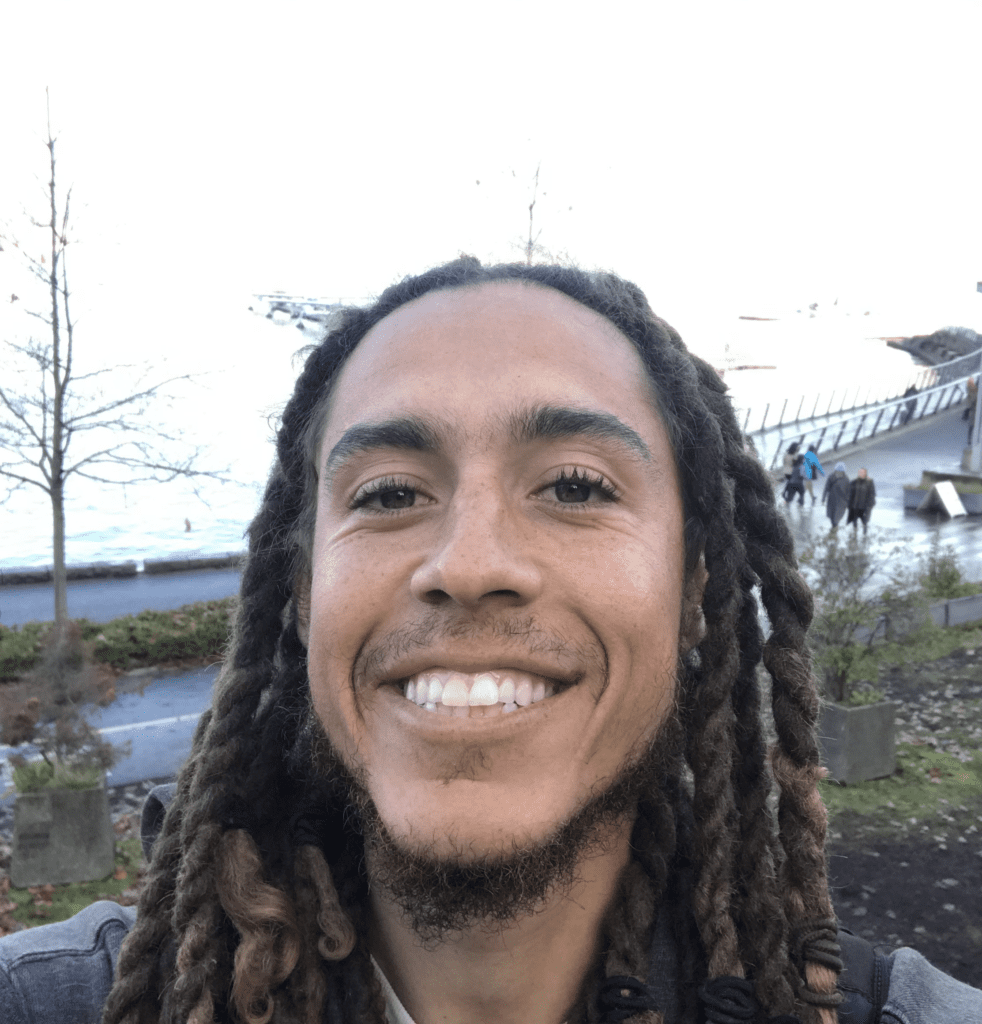 Christopher Lang
University of California Santa Cruz, PhD
EREF Scholar 2022 
Death by a Thousand Cups: Anti-Blackness and Ecosocial Injustice in Plastic Production, Consumption, and MSW Management in the New Orleans Area 
Project Description:
Solid waste management is fundamentally a social process characterized by disparities in power and risk exposure. Decades of Environmental Justice scholarship have definitively established that industrial and municipal solid waste (MSW) sites disproportionately impact low-income and/or communities of color. Lang's project examines MSW prevalence, placement and prevention possibilities in the New Orleans metropolitan area through the vantage point of Black consumers and sanitation workers. His work focuses on communities in New Orleans, a site particularly charged with historic and ongoing eco-social injustices, resistances, and possibilities, given its proximity to petrochemical refineries, its history of Black freedom struggles, its flash flood and hurricane risks, and its dependency on plastics for tourism.   
Lang will reconstruct a history of New Orleans' waste placement and prevalence over time by analyzing New Orleans city and Louisiana state waste archives. He will also use ethnographic methods such as semi-structured interviews and participant observation, as well as surveys, to learn about community perspectives of waste and how waste relates to conceptions of Blackness and Black consumer environments, behaviors, health outcomes, and articulations of freedom. During the pandemic, sanitation workers in New Orleans went on strike due to having inadequate personal protective equipment and receiving little to no hazard pay. This created a temporary crisis of waste in the city as trash piled up on the streets. Lang aims to learn more about the motivations and community responses to this strike, using trash as a gateway to enter conversations about Black community needs and desires for environmental and social well-being.  
Lastly, Lang will source community visions for alternative urban infrastructures that might bypass disposability altogether and align with more culturally rooted principles like ujamaa (cooperative economics) and ubuntu ("I am because we are").  
Biography:
Chris Lang is a PhD candidate at UC Santa Cruz who examines the relationship between race, consumer environments, waste, and community health. In his research, he considers the politics of disposability and uneven geographies of pollution made possible by state and corporate actors as well as convenience culture under racial capitalism. Chris began his doctoral studies in the fall of 2017 and hopes to graduate by the spring of 2023. He is a graduate student intern for the People of Color Sustainability Collective, which creates programming and community around ecosocial equity. He is also a graduate student affiliate of the Black Botany Studio at UC Santa Cruz, which seeks to promote creative inquiry for Black botanical knowledge of the past and present. 
Chris holds an MS ('13} and BS ('11) in Earth Systems from Stanford University, where he studied sustainable energy systems and marine invertebrate zoology at the Hopkins Marine Research Station. His passion for marine health led him to study commodity chains and consumer behaviors upstream that desecrate the ocean all while impacting humans and non-humans on land.