Click here for a PDF of this release.
Raleigh, NC (September 28, 2021) – The Environmental Research & Education Foundation (EREF) proudly announces the hiring of three new staff. These new staff come at the inception of a new 5-year plan, which focuses on sustainable materials management, furthering Data & Policy research and building/reinforcing relationships within the waste industry and the packaging and materials management industries.
Please give a warm welcome to the new team members:
Kyle Kusterer, Vice President of Development
Callyn Gonzales, Sustainability Manager
Gabriel Vegh-Gaynor, Project Coordinator
Kyle Kusterer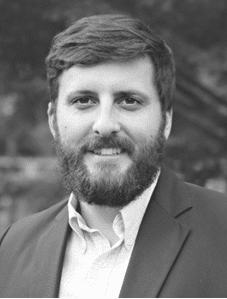 Kyle Kusterer serves as EREF's Vice President of Development. In this position, he works to build and support relationships with EREF's current and future donor base to increase the Foundation's scope of impact through funding its Research, Data & Policy, Scholarship and Sustainability initiatives. Kusterer connects both individuals and corporations interested in exploring philanthropic opportunities that will make a positive impact on the trajectory of EREF's mission, enabling innovation in sustainable waste management practices. Focusing on both current use funding as well as building the Foundation's endowment will ensure real-time solutions are subsidized and the future of the circular economy is funded.
A graduate of Appalachian State, Kusterer comes to the role with over a decade of experience fundraising for a regional nonprofit and a Research I University. Throughout his career, he has been a fundraiser in higher education and non-profit spaces where he has had the unique opportunity to collaborate with community leaders, board members, foundations and corporations to achieve a collective impact.
Callyn Gonzales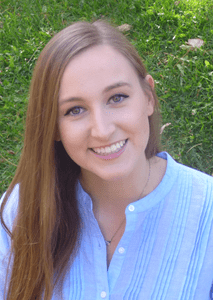 Callyn Gonzalez is EREF's new Sustainability Manager. She holds a Masters of the Environment Degree from University of Colorado Boulder with a specialization in sustainable food systems. Since the completion of her Masters, her career has focused on circular economy practices and packaging waste in the consumer packaged goods industry. She has spent years working in corporate zero waste strategy and sustainable packaging development, and hopes to use her experience in the upstream space to maximize the impact of EREF's Sustainability Program.
Gabriel Vegh-Gaynor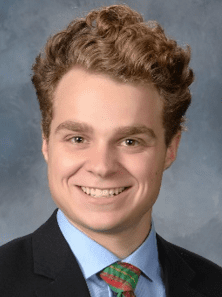 Gabriel comes to EREF with a background in public policy, international affairs and market research. He is originally from Pittsburgh, Pennsylvania, and holds a degree in Public Policy from Carnegie Mellon University. Prior to his current role as Project Coordinator on the Data & Policy team at EREF, Gabriel worked as an analyst for a market research firm in Washington, D.C. where he contributed to projects in the renewable energy and emerging technology sectors. He is excited to get to know the solid waste industry and to understand the needs of its stakeholders and consumers. Gabriel will be supporting EREF's research and analysis efforts, and is working on projects related to the state of leachate treatment practices, compost and recycling programs in the U.S., waste truck fleet characteristics and more.
"I expect EREF's next 5 years to be transformative. Our broadened mission will allow us to tap into new markets and industries, providing them with research that can shape the way materials are sourced, products are created and ultimately discarded," said Bryan Staley, EREF President and CEO. "We are happy to have Kyle, Callyn and Gabe on the team and excited to see their impact in furthering EREF's new mission and strategic direction."
For further details about EREF's five-year plan, its mission and its staff, please visit erefdn.org.
EREF is a 501(c)3 class charity that advances scientific research and creates educational pathways that enable innovation in sustainable waste management practices. For more complete information on EREF funded research, its scholarship program and how to donate to this great cause, visit erefdn.org.
###
Media Contact:
Catherine Ardoin, Communications Manager
Phone: 919.861.6876 ext. 109
Email: cardoin@erefdn.org