EREF Science Sessions are brief virtual presentations during which attendees learn about a particular topic in a convenient amount of time.  Topics may include current research findings, data, case studies or similar content of a technical nature.
Your time is valuable – that's why our EREF Science Sessions are only 45 minutes to one hour, listen over lunch or during a workout break. But don't worry, we've packed each session with quality content.
Current Topic: PFAS & Emerging Contaminants
Our current series will cover a number of topics relating to PFAS and emerging contaminants. Expected topics include:
Health implications (e.g. exposure pathways, epidemiology, toxicology)
Impact of PFAS/emerging contaminants on the waste industry
Sources and sinks of PFAS/emerging contaminants in waste management
Inventory of detected compounds in leachate, landfill gas, and gas condensate
Characterization and measurement techniques
And more!
February 11, 2021, 1:00 – 2:00 pm ET
While research is still needed to fully understand the impacts and treatment methods for per- and polyfluoroalkyl substances (PFAS), regulations have been implemented at the federal, state and local level to manage these man-made chemical compounds. What are these regulations and how do they impact the solid waste industry?
Speakers:
Anne Germain, PE, COO and SVP of Regulatory Affairs, National Waste & Recycling Association (NWRA)
Sean McGinnis, Partner, The COEFFICIENT Group
Moderator: Bryan Staley, PhD, PE, President and CEO, Environmental Research & Education Foundation (EREF)
February 25, 2021, 1:00 – 2:00 pm ET
There have been numerous presentations and articles that touch on currently available technologies, or "off the shelf" options, as well as innovative technologies. But why is the science behind PFAS compounds and the treatment technologies so important? If the goal is to remove these abundant compounds from the environment, we need to fully understand the implications of these treatment options relative to the chemical make-up of these compounds and what this means for the solid waste industry
Speaker: Stephanie Bolyard, PhD, Research and Scholarship Program Manager, Environmental Research & Education Foundation (EREF)
Moderator: Liz Bothwell, Head of Content and Marketing and NothingWasted! Podcast Host, Waste360
Joe Benco, PE, Director, Engineering, Republic Services
Samuel Nicolai, PE, Vice President of Engineering & Compliance, Casella Waste Systems
David Pepper, Vice President, Post Collections for US Solid Waste Operations, GFL Environmental
During this session, a panel of solid waste experts weighed in with their perspectives on PFAS and the challenges faced.
Thank You to Our Sponsors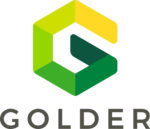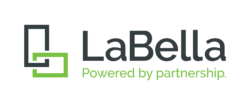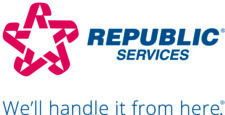 Looking for a value-driven way to build your brand awareness? Become a Science Sessions sponsor! Sponsors receive a select amount of attendee spots with their sponsorship. Send an e-mail to events@erefdn.org to sponsor or learn more.