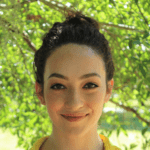 Kelsey Rodriguez
University of Central Florida, M.S.
EREF Scholar 2020
Electrochemical-based Degradation Technology for the Treatment of Per- and Polyfluoroalkyl Substances (PFAS) in Landfill Leachates
Project Description:
Per- and polyfluoroalkyl substances (PFAS) are emerging contaminants that have brought public concern due to evidenced adverse human health effects. PFAS are man-made chemicals that have been used in a variety of industrial applications in which waste is often disposed of to landfills. This introduces PFAS contamination in many sources derived from landfill disposal. However, due to PFAS's strong chemical structure, they represent a class of environmentally persistent chemicals that make remediation extremely difficult with conventional treatment technologies. Recent studies have presented electrochemistry as one of the emerging mechanisms for treating PFAS chemicals. This research seeks to use a newly fabricated nanotechnology that utilizes electrochemistry for PFAS removal in landfill leachates.
Biography:
Rodriguez started the undergraduate Environmental Engineering program in 2015 at the University of Central Florida (UCF), and received her bachelor's degree in 2019. In 2020, she started the Master's Environmental Engineering program at UCF and anticipates graduating in 2021. In addition to these programs, she has been a research assistant since 2017 at the Stormwater Lab and Microsensor Biofilm Research Lab at UCF. Rodriguez has focused her research on topics such as sustainable energy production and electrochemical sensors for contamination determination and remediation using nanotechnology.