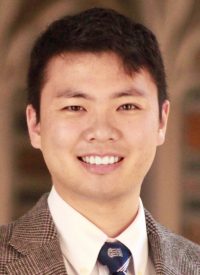 Koichi Kanaoka
Duke University, MS
Robert J. Riethmiller/PTR Baler and Compactor Scholarship
Opportunities, Challenges and Benefits of Increasing Waste Recovery Rates in U.S. Cities
Project Description:
With three billion people entering the middle class and the Earth's population projected to grow to over nine billion by 2030, effectively managing our natural resources will become critical for maintaining and improving people's quality of life. However, our linear "take-make-waste" economy may result in diminished quality of life as a consequence of severe environmental degradation, resource scarcity and international conflicts stemming from inefficient use of resources. The "circular economy" is an alternative model of the economy where materials that have been traditionally viewed as waste are reused or recycled, closing the material loop. Transitioning to a circular economy has been proposed as a potential solution to the resource problem because of its potential to create jobs and additional value for materials while reducing our economy's impact on the natural environment. According to research from Accenture, shifting to a circular economy may add $4.5 trillion to the global economy by 2030.
In the U.S., there are significant opportunities for recycling and reuse with an estimated $11 billion worth of recyclable materials landfilled annually. In November 2016, the U.S. Chamber of Commerce Foundation launched the project, "Beyond 34: Recycling and Recovery for A New Economy," focused on identifying strategies for communities, cities and businesses across the U.S. to improve their recycling and recovery rates, and to accelerate U.S.'s national recycling rate past 34%, where it has been stagnant in recent years. Koichi's research will serve as a foundation for the U.S. Chamber Foundation's national program through identifying opportunities and barriers of transitioning to a circular economy in the U.S. and by building an online tool for local businesses, governments and communities to use as a guideline for improving recycling and reuse rates.
The main objectives of this research include:
Identifying effective strategies and potential barriers for transitioning to a circular economy in the U.S. by reviewing academic and non-academic literature on circular economy and recycling and industrial symbiosis programs in the U.S.
Understanding the current state of recycling and reuse in the U.S. by compiling waste management data for cities, districts and counties across the U.S.
Conducting material flows mapping of Orlando, Florida, to help identify key materials to recycle and to assess potential economic and environmental benefits from recycling and reuse to inform the plan for the U.S. Chamber Foundation's pilot program
Building an online toolkit with actionable guidance for local businesses, governments and communities to increase their recycling and reuse rates, and incorporating lessons from the literature review and pilot program in Orlando.
Biography:
Koichi is a second-year Master of Environmental Management candidate at Duke University's Nicholas School of the Environment focusing on business sustainability and energy systems. His research focuses on the drivers and mechanisms of society's transition towards a circular economy, and how waste recovery and industrial symbiosis could be leveraged as strategies for promoting regional economic development while minimizing environmental impact. As a research assistant at Duke Center for Sustainability and Commerce, Koichi studied the environmental impacts of textile microplastic fiber pollution and retread tires, and conducted Life Cycle Assessments on tent manufacturing and Duke's proposed combined heat and power plant. Furthermore, he spent the summer of 2017 working on industrial symbiosis research at Yale Center for Industrial Ecology. Koichi received his B.A. in Liberal Arts with a concentration in Environmental Studies from Soka University of America in 2016.