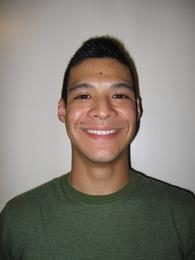 Kurt F. Flor
Baylor University, MBA
Riethmiller/PTR Scholar 2008
Using Business to Spur Waste-to-Energy Technologies in Developing Countries
Project Description (while EREF Scholar):
In January 2009, Flor formed a team of four first year MBA students in hopes of competing in the Wake Forest Business Plan Competition. The competition is one of the most well-known business plan competitions in the nation, distinguishing itself from many others by competing under the scenario of a two-minute elevator pitch, pitching the business plan in front of actual venture capitalists inside a moving elevator. Teams had to first submit an entry to the competition, either competing in the Regular Business Plan or Social Enterprise tracks. After submission of the Executive Summary of a business plan, the Wake Forest panel of judges – which included competition sponsors, venture capitalists, and business profession – invited teams to the semi-final round of competition.
Flor lead the Baylor team on a business plan writing campaign, in which we had to complete a full business plan in the form of an Executive Summary as part of our entry to the Wake Forest Competition. Below is the mission statement of Energress, as stated in the Executive Summary:
To reduce landfill waste and improve the standard of living of slum residents in a developing country through the development of a waste-to-energy plant; this plant will utilize solid waste as a resource to produce electricity, employ working-age slum residents, and implement education programs that will benefit the children of those residents.
Biography:
Flor aimed his energies in trying to solve the world's trash problem after a trip to the Philippines in 2002. Originally born in Baguio City, Philippines, Flor has made it his mission to focus on managing waste in a much more sustainable manner. After realizing that business would facilitate better management of waste, Flor took on environmental and entrepreneurial initiatives to gain ground towards his goals. His success as a Public Policy Analyst at Svorinich & Associates, Inc., a government consulting firm based in San Pedro, CA, brought him a Director position, managing environmental affairs for within the greather Los Angeles area. While consulting during the day, Flor found time to start his own fitness consulting business, Effective Fitness Concepts, Inc., which ran its operations on the Palos Verdes Peninsula. Flor continues to hone his environmental and business skill set as an MBA student at Baylor University, where he is the founder and president of the university's Net Impact Chapter (http://www.netimpact.org). Flor graduates in May 2010.