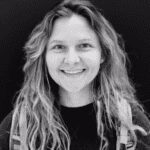 Morgan Higman
Florida State University, Ph.D.
Robert J. Riethmiller/PTR Baler and Compactor Scholar 2019
Evaluating Local Management Strategies for Post-disaster Waste Collection
Project Description:
Higman's project examines local government strategies to manage waste collection challenges in the wake of natural disasters such as flooding, hurricanes, or wildfires. Following these kinds of events, the sheer volume and haphazard distribution of waste materials can pose significant collection burdens as well as threats to public safety. This project evaluates the use of particular contracting strategies to reduce the costs and administrative burden affiliated with this special kind of waste collection. Contracting strategies may depend in great part on the nature of particular disaster types, which vary in regularity and destructive effects. The predictability of disasters may also influence strategic decisions to establish special waste collection contracts in advance of or post- disaster. Higman also considers how the administrative structure and capacity of local governments moderates contracting strategy selection. Altogether, this project seeks to identify dimensions of effective, efficient special waste collection across a variety of local governments and disaster types to guide decision-makers, improve service delivery, and advance recovery efforts in post-disaster waste collection scenarios.

Biography:
Higman is a Ph.D. Candidate of Public Administration and Policy at Florida State University's Askew School. She anticipates graduating in 2020. Since 2016, she has served as a graduate researcher in the Local Governance Lab, contributing to NSF's Smart and Connected Communities initiative. Her research interests include institutional collective action, local government sustainability initiatives, social equity, policy framing and tool bundling, and text analysis. She completed her undergraduate degree in interdisciplinary studies at the University of Florida in 2013. Prior and concurrent to her academic endeavors, Higman has continued to serve as practitioner of public administration in a variety roles. She has worked for two Florida state agencies in addition to two local governments. She currently serves the Board of County Commissioners in the Office of Sustainability in Leon County, Florida. Though her goal is to continue academic research and become a professor, her commitment to working in government until graduation greatly informs her research, supporting reconciliation of theory and practice across a myriad of public policy issues.