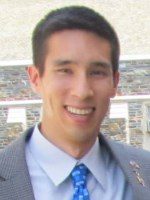 Ross Taggart
Duke University, Ph.D.
EREF Scholar 2014
Recovering Strategic Metals from Fly Ash
Project Description:
Ross is researching the recovery of valuable and strategic rare earth elements (REEs) from coal combustion fly ash. REEs are critical to many modern technologies including guidance systems, hybrid/electric vehicles, catalytic converters, LEDs, hard drives, flat panel displays, portable electronics, batteries, permanent magnets, and petroleum cracking catalysts. At present, 86% of the world's REEs are mined in China, which also controls about half of known reserves. Given the monopoly on the supply and rising demand, it is crucial to locate additional and alternative REE sources.
One potential source is fly ash, the primary waste generated by coal combustion. Fly ash disposal is a major economic and environmental burden due to elevated concentrations of toxic metals such as arsenic and selenium. The United States alone generates 100 million metric tons of fly ash annually. Most is landfilled or impounded in ponds where it may leach toxic metals into groundwater and adjacent surface waters. Worse, catastrophic failure of these impoundments may result in massive ash spills.
Fly ash is an ideal candidate for REE recovery because it is abundant, has a relatively high REE concentration, and occurs as a fine powder ready for chemical processing. At several hundred ppmw, the total REE content in certain fly ash rivals that of ores. A major advantage of using fly ash is the elimination of the costly excavation, beneficiation, and milling steps required by traditional mining. In addition to extracting valuable and strategic metals, ash "mining" would also remove toxic metals, reducing the environmental hazard posed by fly ash.
Ross's research has three main objectives: determining the rare earth content of regional fly ashes, projecting the economic feasibility of REE recovery, and adapting current extraction methods to fly ash.
Biography:
A native of Greensboro, North Carolina, Ross attended Duke University on the Trinity Scholarship where he graduated with a B.S.E. in Civil and Environmental Engineering in 2012. As an undergraduate, he was a staff member in Project WILD, an experiential education organization that leads a two-week backpacking trip for incoming freshmen in Pisgah National Forest. His love of the wilderness and exposure to "Leave No Trace" principles in Boy Scouts sparked his interest in sustainable waste management.
In May 2015, Ross received his M.S. in Civil and Environmental Engineering from Duke University. He has presented his research at the American Coal Ash Association winter meeting and the World of Coal Ash conference.
Ross is now a third-year PhD student in Environmental Engineering at Duke University, where he researches the recovery of valuable strategic metals from wastes such as coal fly ash.
He plans to pursue a career in either the mining or petroleum industry and work to streamline processes by reducing and reclaiming waste. In his spare time, Ross is a veteran triathlete and competes regularly with the Duke Triathlon Club.