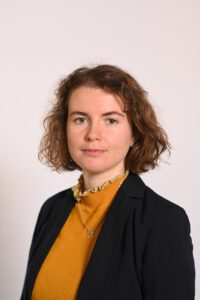 Tessa Lee
Yale University, MS
Apicella Scholar 2021
LCA of Emerging Renewable Energy Technologies to Direct R&D Funds to Improve Environmental Performance
Project Description:
Tessa's research uses Life Cycle Assessment (LCA) to evaluate research and development opportunities in renewable energy technologies to direct funds to where the greatest improvements in environmental performance and cost are likely to be made. The link between critical raw materials and decarbonization of the power sector is one which is of great interest to me and will be a focus of my research. My research is inspired by President Biden's campaign promises to greatly increase funding on renewable energy technologies and decarbonize America's power network by 2035.
Biography:
Tessa is a Master of Environmental Science student at Yale University, expecting to graduate in May 2023, with her research focused on emerging technology Life Cycle Assessment and critical raw materials. She graduated from her undergraduate program at the University of Cambridge in Natural Science with a focus on the Earth Sciences in 2017. Between her undergraduate and graduate studies Tessa worked for three years at Eunomia, an environmental and waste consultancy in the UK, and for one year at the Building Research Establishment (BRE) on building scale sustainability rating schemes.