Click here for a PDF of this release.
Raleigh, NC (July 29, 2021) – The Environmental Research & Education Foundation (EREF) proudly announces that its Annual Charitable Auction broke records to generate the highest gross and net revenue of all time, enabling the Foundation to fund additional solid waste science.
Revenue from the Auction is channeled into EREF's mission to advance scientific research and create educational pathways that enable innovation in sustainable waste management practices. This mission is accomplished through a number of core programs: Research Grants, Scholarships, Data & Policy and Education.
Kameron King, a PhD student at Old Dominion University, is a recipient of an EREF scholarship. She acknowledges that a number of experiences and opportunities throughout her life have led her to where she is today – one such opportunity is her EREF scholarship.
"A heartfelt thank you to you all for supporting EREF who in turn supports people like me who are trying to do our part in making the world a better place!" Kameron wrote in a thank you to Auction participants.
When the EREF Auction breaks records, it's more than just a record set. It's more funding to graduate students and solid waste research projects. It's more educational opportunities and groundbreaking data aggregation and analysis.
The Auction, which was held entirely online through EREF's online bidding platform, took place June 16 – 30, culminating with the end of WasteExpo. While the Auction was held online, EREF had a presence on the WasteExpo show floor.
EREF's booth featured a putting green on Tuesday and Wednesday and an open bar on Tuesday. The open bar offered attendees a much-missed networking opportunity, and provided a chance to introduce EREF to those who were unfamiliar with the work the Foundation does.
The success of the Auction would not have been possible without the generosity of the Board of Directors, donors, bidders, sponsors and the Auction Committee.
"During what has been an incredibly uncertain and unique two years, we've seen the industry rally around the Auction and EREF's mission," said Martin Mattsson, EREF's Auction Committee Chairman and Director of Key Accounts at Volvo Construction Equipment. "It's amazing to see the level of support – support that led to the best performing Auction of all time. I couldn't be more proud and appreciate everyone's generosity and hard work."
EREF staff would like to thank everyone who made the Auction a success. Winner information is available here.
Thank you to our donors!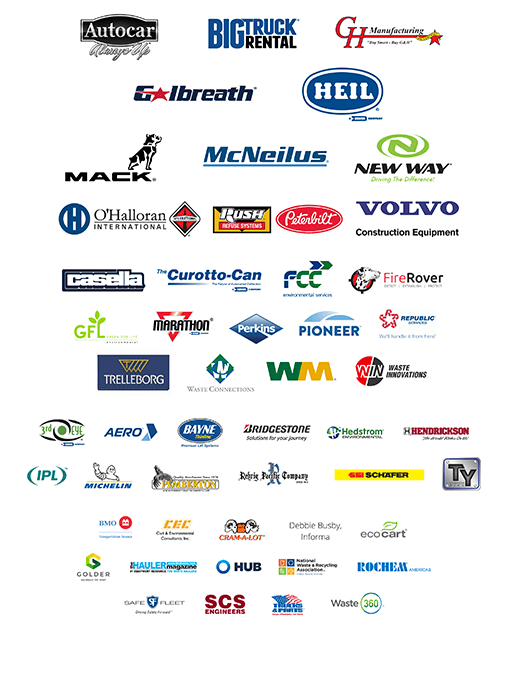 EREF is a 501(c)3 class charity that advances scientific research and creates educational pathways that enable innovation in sustainable waste management practices. For more complete information on EREF funded research, its scholarship program and how to donate to this great cause, visit https://erefdn.org.
###
Media Contact:
Catherine Ardoin, Communications Manager
Phone: 919.861.6876 ext. 109
Email: cardoin@erefdn.org